Tobermory
About
About this youth hostel ....
Located on the main street, surrounded by shops, galleries, bars and restaurants, Tobermory Youth Hostel is one of the many brightly painted buildings that sit on one of Scotland's most colourful and attractive harbours.

The hostel offers guests a range of accommodation from private rooms to comfortable shared dorms, many with fantastic sea views. None of the rooms are en-suite, but ample shower and washroom facilities are available.

WiFi access is free for all guests and other facilities include; a well-equipped self-catering kitchen, a comfortable lounge with TV and DVD player, a laundry, drying room and a small enclosed garden at the rear with off street cycle parking and a picnic table - ideal for morning coffee or lunch. Parking is on the main street, but there's also a car and coach park five minutes' walk away at the end of Main Street. Currently parking in Tobermory is free.

Curving round a sheltered bay Tobermory is an ideal holiday location for wildlife watchers, hill walkers, seafood enthusiasts - and families. It's also a great place to base yourself for exploring other areas of the island, whether on bike or on foot.
'Wee Breakfast' available (Please remember to pre-book).  
The hostel is also available for exclusive private rental.


Why stay?
Harbour front location with sea views
Fantastic local food & drink
Friendly team with expert local knowledge
Perfect for families, hillwalkers and wildlife enthusiasts
Licensed, serving local beers and wine


Please remember to book your ferry before you travel.
For more information on the hostel, accessibility and the local area please click here
For more information on the hostel, accessibility and the local area please click here 
Tobermory Youth Hostel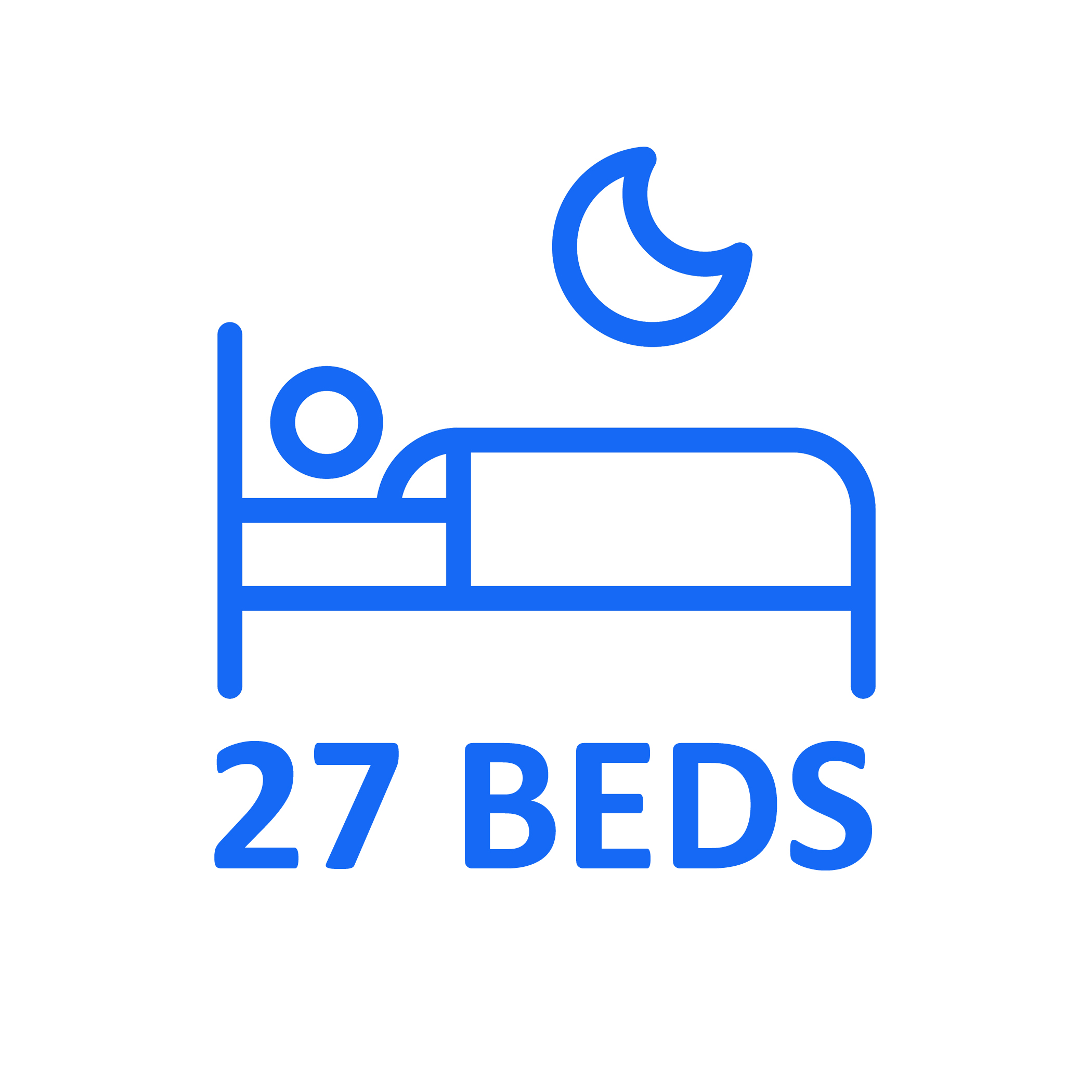 Facilities & Services
Season
April to September (RentaHostel available all year)
Reception Hours
08:00-10:00 and 17:00-21:00
Access Hours
Late arrival and access outside opening hours is available by prior arrangement
Amenities
Free Parking (nearby or onsite)
Guest Reviews
13/10/2023
Staff work hard keeping everything clean and tidy. They are friendly and helpful too.
John Fleming
23/09/2023
An older building with lots of character. Catherine and Tashi are very hard working, keeping everything very clean and all the while lovely to talk with. Thank you both!
John Fleming
15/09/2023
Check in was quick, room was clean as was the toilets and showers.Did not use kitchen facilities but looked well equipped.Checkout was as quick all in all great stay. Thank you
Sharon
08/09/2023
Both of your staff, Tashi, and young lady (psyschology) excellent; also expressed interest in the Mendelssohn on Mull classical music events which I have been attending for years. September brilliant sunshine helped too for this time of year. I am a life member - 77 - and the experience is as good as the first I ever started, in Galloway in the early 1960s.
Eric
07/09/2023
This is a great little hostel with a lovely community feel to it. Fantastic location, friendly and helpful staff.
TK
01/09/2023
A comfortable hostel with a great atmosphere, dictated by the Hugh level of cleanliness and the friendliness of the staff. The beds were very comfortable and the kitchen extremely well equipped. Everything was well explained and organised.
Jane and Beth
25/08/2023
Super stay. Very friendly staff who are happy to answer any questions. Hostel had really nice feel to it. Very well appointed kitchen. Fantastic position.
JW
31/07/2023
Tout était parfait, de l'accueil vraiment très chaleureux et disponible pour toute information, à la cuisine et au salon à la vue sur le port, en passant par le Tobermory cat :-)
Guest Review
29/07/2023
I had a great stay as the staff and guests were very friendly. My bed wasn't a bunk bed, which is great and there are good kitchen facilities, with a big light dining area. You are right next to the sea and there are great walks possible around, weather permitting..
Jane
24/07/2023
Our favourite hostel ! Fab-tastic location, knowledgeable and friendly staff (thanks again Catherine). Will definitely try and come back :-)
Marion
15/07/2023
Lovely hostel with a nice peaceful atmosphere. Great location on the main street. Room clean and comfy. Staff helpful. Mull is a beautiful welcoming place. I recommend the Staffa Tours wildlife boat trip, amazing to see puffins up close and dolphins.
Louisa
29/06/2023
I had a wonderful time in Tobermory! I stayed for 2 weeks for the Clan MacLean Gathering. Catherine, Tashi, and Simon (he was there to cover Catherine's holiday) were friendly, knowledgeable, and did a great job keeping the hostel clean and welcoming. I will definitely stay again when I return in 4 or 5 years! Thank you for helping to make my time in Tobermory memorable!
Debbie Knox
24/06/2023
Good value for money
Guest Review
22/06/2023
A really lovely hostel in a great position overlooking the harbour. Spotlessly clean. Very friendly, welcoming and professional staff in Catherine and Tashi.
Guest Review
18/06/2023
We had a really good time at this hostel! The location is incredible! It has a well organized kitchen which was easy to share and a outside table in the back. Everyone at reception was friendly and helpful. I would be happy to return!
Robin & Kathy
16/06/2023
A friendly little hostel; peaceful, and perfectly positioned on the harbour front.
Guest Review
13/06/2023
Lovely traditional hostel with basic facilities and a warm welcome
Richard
06/06/2023
Aside from the stunning location, the rooms are super-comfortable and spotlessly clean, as are the kitchen, loos, showers and communal areas. Tashi, on reception, is such an asset to Hosteling Scotland. So friendly and helpful, who went the extra mile for us. We'll definitely be back.
Paul J
06/06/2023
Fantastic location. Pleasant and helpful staff. generally really positive experience
Marc
21/05/2023
Stayed for 6 nights and was made to feel totally at home. Great service and friendly staff.
Keith
20/05/2023
Friendly helpful staff, clean well equipped kitchen room with a view. Good stay.
Guest Review
15/05/2023
Wonderful reception at the front desk. Very helpful with questions and getting laundry done. Room was comfortable and clean.
Keith
29/04/2023
Great location on a magical island
Guest Review
21/04/2023
Fantastic friendly staff very helpful
Steve
12/10/2022
I was able to check in and pay for 2 nights over the phone quickly and easily, despite not enquiring or booking in much before travelling to Mull. I have stayed at the hostel before, so knew where it was. I was able to get away for the early Kilchoan ferry without any problems. All together a very pleasant 3 nights in dependable hostel surroundings.
Guest Review
25/09/2022
Sharon is the kindness and helpfulness in person, a wonderful attendant.
Miet
23/09/2022
Really good location in Tobermory, couldn't expect better. The only "bad point" is that we must go outside in the cold to get to the rooms, but we understand that you can't do much about it. The rooms are a bit too small, not enough space to store your stuff. The staff was lovely and the atmosphere was good in the hostel.
Guest Review
23/09/2022
Great location on harbour frontage. Warm and friendly staff: thanks to Sharon and Duncan. Good storage facilities for food.
John & Hazel
22/09/2022
I am a senior citizen, 76, and did first youth hostelling in Galloway in 1960. The experience in senior years is as exciting, and sharing, as sixty years ago. Mull and Skye of course are choice destinations for people from all over Europe, possibly of slender means, but educated and adventurous. Both in my dorm and in the common room and kitchen the buzz was great. Thanks
Eric, Edinburgh
21/09/2022
Great location, friendly staff. Perfect location right on water front. Met a great group of people of all ages - felt a bit like a scene out of vicar of Dibly which made it for me! Basic accommodation, but did the job. People made it for me including Sharon who we booked in with who was friendly and knew lots about about the area including trips, eating out, etc - thanks Sharon!!!
Malinda
Reasons to visit
Curving round a sheltered bay Tobermory is an ideal holiday location for wildlife watchers, hill walkers, seafood enthusiasts - and families. It's also a great place to base yourself for exploring other areas of the island, whether on bike or on foot.
Mull has many things to enjoy, including coastal and woodland walking, scuba diving and pony trekking. From here you can visit the Isle of Iona, sometimes known as the 'Cradle of Christianity' in Scotland, or take a trip to Staffa to see this geologically amazing island which inspired Mendelssohn to write 'Fingal's Cave' (The Hebrides overture).
Mull has 300 miles of dramatic coastline, from unspoilt beaches to historic castles and mountain peaks, waiting for you to explore by car, bike or on foot.
Take time to discover:
Fresh local seafood at Café Fish in Tobermory
Travel to Iona and visit the Abbey
Go puffin watching on the Isle of Lunga
Walk to Tobermory Lighthouse
Enjoy a

 wee dram at the famous Tobermory Distillery

Whale watching trips with Sea Life Surveys
Visit Duart Castle
Climb Ben More
Back to Top