Glen Nevis
About
About this youth hostel ....
Near the bustling town of Fort William and sitting at the foot of Ben Nevis this five star VisitScotland accredited youth hostel, Glen Nevis offers contemporary hostel accommodation with a wide range of private en-suite rooms and comfortable shared dorms with secure under-bed storage, USB power sockets and bedside lighting for every bed.

WiFi is free for all guests and other facilities include: a well-equipped self-catering kitchen, an open-plan living space with log-burning stove and panoramic mountain views, large deck, drying room, laundry and a secure bike store. The hostel has a ramped access from the car park and two accessible rooms with wet room facilities.
Glen Nevis is a dog-friendly hostel. If you would like to book yourself and your dog into the hostel, please phone the hostel direct on +44 (0) 1397 702 336 to check availability. There is a small charge of £5 per night for your dog when staying in our hostels.
'Wee Breakfast' and 'Heat it and eat it' evening meals available (please remember to pre-book your breakfast).  
The hostel is also available for exclusive private rental.


Why stay?
Fantastic location at the foot of Ben Nevis with panoramic mountain views
Perfect base for outdoor enthusiasts
Friendly team with expert local knowledge
Licensed café bar, serving hot drinks, local beers and wine
For more information on the hostel, accessibility and the local area please click here 
Glen Nevis Youth Hostel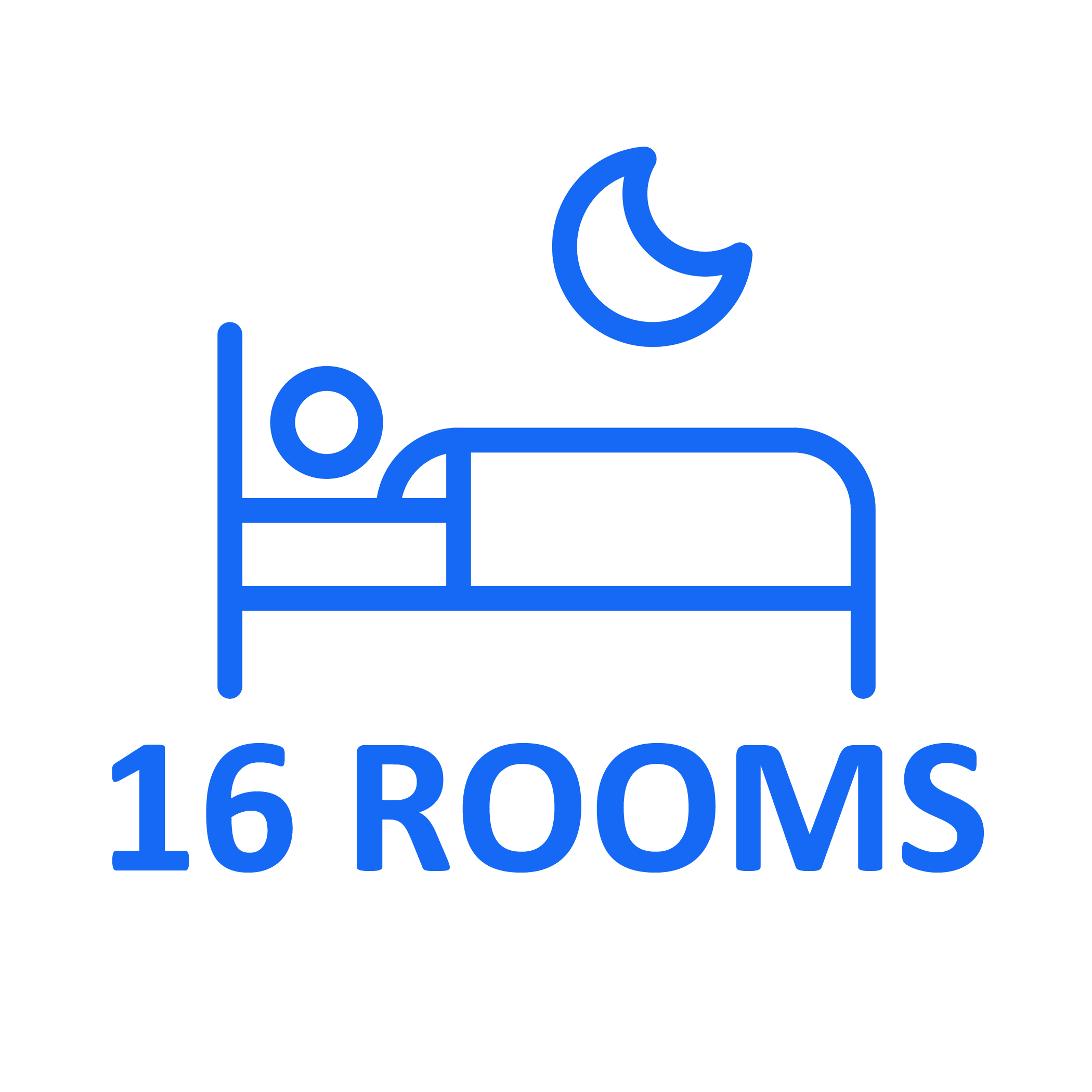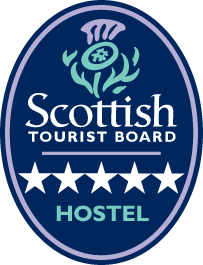 Facilities & Services
Reception Hours
07:00 : 10.00 - 14:00 : 22:00
Access Hours
Please advise us if you are likely to arrive outside the standard check-in times. Please vacate the hostel by 10am on the day of departure. The hostel is closed between 10:00hrs and 14:00hrs for cleaning.
Amenities
Free Tea and Coffee in Guest Kitchen
Catering Available (Breakfast Only)
Free Parking (limited on-site) p
Group catering packages available on request and by prior arrangement
Guest Reviews
04/12/2023
Loved the recently refurbished Glen Nevis hostel. Great refit, lovely team working there, very welcoming, all the right facilities for getting out on the hill, amazing location, and best of all was able to bring my dog with me for the stay!
Guest Review
03/12/2023
A lovely stay , great friendly staff (inc. Eugene, Maleisha, Chris & Ted) - and the decorated christmas trees a lovely homely touch
Dominic Harrison
30/11/2023
Lovely modernised hostel in a wonderful location.
Guest Review
28/11/2023
We booked the hostel for private use for 3 nights for a group of friends. The hostel was ideal . Clean , tidy good space with friendly & helpful staff.
Guest Review
27/11/2023
Always great and welcoming, fantastic location!!
Pavlina
14/11/2023
A great place to stay, at a great price. ideal location for many activities, out of the door to hike the Ben.The facilities are good, very clean and tidy. The staff are helpful and friendly.
Guest Review
13/11/2023
Excellent stay. Staff were brilliant. will be back soon.
Guest Review
08/11/2023
Brilliant hostel and in a very good location. Very clean and the facilities are outstanding. 16 of us stayed and already talking about booking for next year. Thank you
Guest Review
06/11/2023
An excellent stay, couldn't have asked for more! Thank you for providing an affordable, comfortable and welcoming stay.
Flora
06/11/2023
Lovely stay here. Awesome location right at the bottom of Ben Nevis. Was the perfect spot to mission up Ben Nevis for sunrise!! Loved the atmosphere in communal area with games, good beers and wine at the bar. Thanks, will stay again!
Lauren
05/11/2023
Super single night at Glen Nevis, staff were all excellent, polite, helpful and friendly. Hostel clean and well equipped. Very modern inside.
Gillian Hewison
29/10/2023
Nice place and very helpful staff! Great experience!
Peter - Denmark
28/10/2023
Lovely stay at Glen Nevis. Dorm room very spacious which was nice. Kitchen well equipped.
Alan
23/10/2023
2 nights in an excellent 4 bunk en-suite room with walking group. Really liked the hostel which has a nice friendly feel, almost more like a decent hotel than a hostel. The location is great with two excellent dining places within 1.2 km walk. The access to Munros is superb straight from the door.
Ian
21/10/2023
We had such an enjoyable stay at Glen Nevis Hostel. It seemed to have been refurbished in the last few years as all facilities seemed very modern and updated, with a particularly lovely lounge/dining area. The staff were friendly and helpful, and the hostel was nice and bustling, so you can tell it's popular! You can't beat this location, with stunning views at every time of day. We travelled here without a car, which would be much more accessable in peak times
Emily
20/10/2023
The hostel is modern and bright with a good atmosphere. It is in a great location for the the Munros, especially Ben Nevis and Càrn Mòr Dearg, although guests without cars should note that it is about 2 miles from Fort William. The staff were super friendly and the hostel was clean and I found the bed very comfy. Highly recommended.
Simon
18/10/2023
All what you would expect from a well known hostel.
Guest Review
16/10/2023
Excellent staff, location and very clean building.Hiking trail to Ben Nevis start from the hostel itself so it was very convenient.
NA
10/10/2023
Please would you convey my gratitude to Ted at Glen Nevis hostel. He was so sincere in congratulating me on completing the WHW and, tired as I was, he was extremely attentive and helpful in showing me around all the facilities, helping prep dinner, and making sure I could get my laundry done before bedtime. His warm welcome, kindness, and preparedness to go out his way to ensure I had all I needed during my stay at the hostel was quite unexpected and very much appreciated.
Guest Review
06/10/2023
I stayed at 3 YHs and the Glen Nevis was by far the best experience. Would definitely stay again. The lads on reception were welcoming and gave a good customer service. The dorm I slept in was spotless.
Moira
02/10/2023
Our group had a very enjoyable stay with you. Thank you to Ted for organising all of our requests and answering lots of questions (often remotely) before we arrived.Thank you to Ted and all the team for being so friendly, and organised, and working hard to get our lovely meals cooked and delivered on time despite being a member of staff down.Ted also checked in with us and made sure that we were happy at every stage and was very helpful when some of our group had travel delays.
Guest Review
30/09/2023
Loved this YHA. Wonderful customer service and great views, rooms and facilities. Highly recommend!
Sally R
30/09/2023
Another great stay at the Glen Nevis hostel, still amazed at the refurb of the old hostel and how great a facility this is.
Fiona M
30/09/2023
Maybe the best youth hostel I've ever been to. I liked the big modern rooms.
Guest Review
27/09/2023
Very enjoyable stay.
Guest Review
27/09/2023
We recieved such a lovely welcome. The staff were amazing. We will definitely be back.
Guest Review
21/09/2023
Fabulous hostel, really high quality, luxurious even, I'll definitely be back.
Katie
19/09/2023
Excellent modern building at the foot of Ben Nevis with clean comfortable dorms and plenty of individual shower rooms with ample hot water, sink and toilet where you won't be disturbed by other people waiting. Staff very nice and friendly and very good kitchen, drying room and communal area where you can comfortably spend your time amongst others. I had the breakfast of cereal, fruit and toast both mornings at a reasonable price, or you could buy your own food at the camp shop nearby.
John
19/09/2023
Magical stay. Absolutely perfect location, to climb Ben Nevis. All staff super friendly, great value, perfectly comfortable.
Phil King
19/09/2023
Chris at Reception was welcoming and informative.No negatives during stay and was impressed with overall facilities.
Old Hostellers
Reasons to visit
Glen Nevis Youth Hostel sits at the foot of Ben Nevis with a path to the mountain leading directly from its door. And with Britain's highest mountain, a world class mountain biking course and some of Scotland's most dramatic landscapes on its doorstep it's no wonder Glen Nevis is one of the most popular destinations in our network.
The area is also home one of the highest waterfalls in Scotland, the Steall Falls. The walk to the falls is spectacular and suitable for most abilities with the correct footwear. 
For those looking for an adrenaline rush, other activities in the area include sea kayaking, white water rafting, winter sports and a high wire adventure course. Off Beat Bikes in Fort William also offer bike hire (standard, tandem & tourers), as well as detailed route advice and information about local cycling routes. 
Described as the greatest railway journey in the world and a must for Harry Potter fans, the Jacobite steam train made famous by the Harry Potter movies takes you on an 84 mile round trip past a list of impressive extremes. Starting near the highest mountain in Britain it then visits Britain's most westerly mainland railway station, passes the deepest freshwater loch in Britain and the shortest river in Britain, before ending its journey next to the deepest seawater loch in Europe!
Back to Top