Stirling
About
About this youth hostel ....
This four star VisitScotland accredited youth hostel is set in the grounds of stunning Erskine Church, just a short walk from historic Stirling Castle, high above the town centre, with magnificent views over the surrounding area. The hostel offers a range of accommodation from comfortable private en-suite rooms to spacious shared dorms with private lockers and USB plug sockets. Many of the rooms enjoy great views over the surrounding countryside.

WiFi is free for all guests and other facilities include: a large well-equipped self-catering kitchen, two large lounge areas and a meeting room for private use. Basic provisions, confectionery and soft drinks are available to purchase at reception. Limited on-site car parking is also available.   
'Wee Breakfast' available (Please remember to pre-book).
The hostel is also available for exclusive private rental.

Why stay?
Fantastic location in Stirling's Old Town
Short walk from Stirling Castle and the Old Town Jail
Friendly team with expert local knowledge
Great public transport links to Glasgow and Edinburgh
Licensed, serving local beers and wine


For more information on the hostel, accessibility and the local area please click here
For more information on the hostel, accessibility and the local area please click here 
Stirling Youth Hostel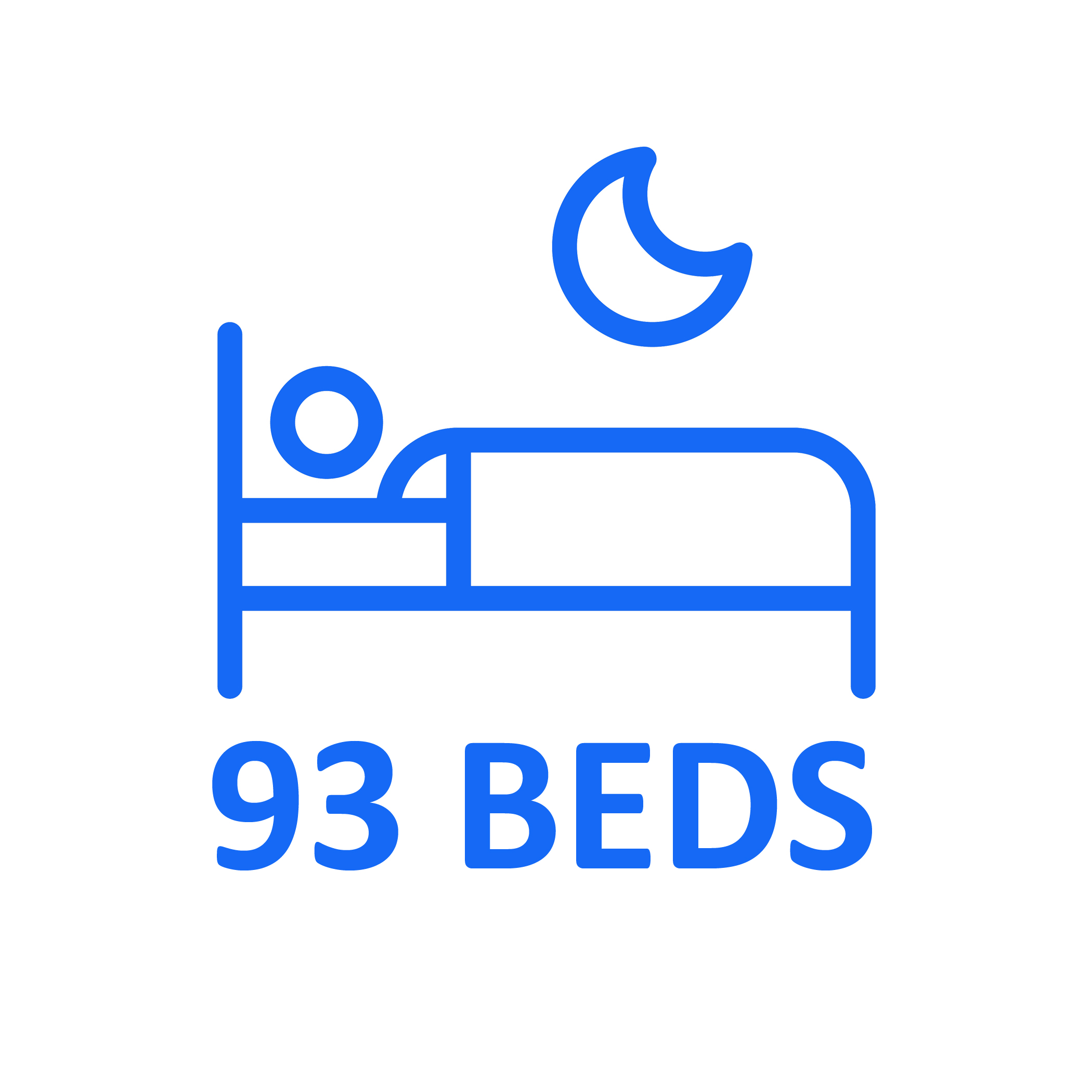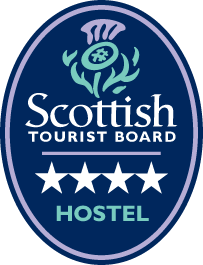 Facilities & Services
Season
Open all year (November-March: Thursday to Sunday only, RentaHostel available all year)
Reception Hours
07:00–22:00
Amenities
Conference/Meeting Facilities
Access with limited mobility
Suitable for Wheelchair Users
Free Parking (nearby or onsite)
Suitable for wheelchair users with assistance
Guest Reviews
08/11/2023
This was my first experience staying in a hostel. It was perfect! It felt like coming home.
SSandA2
05/11/2023
We booked out the whole hostel for a friends and family get together. It worked really well. Hostels have changed so much over the years!! All the beds were already made up, all the rooms had en-suite showers and toilets. There were two great lounge areas, so the children were able to have their own space and the location, right up beside Stirling Castle is fabulous, with stunning views.
Morag
29/10/2023
It was a real pleasure and privilage to bring a large group and stay at Stirling Hostel.Hamish and his team were just wonderful and made us all so welcome.The food was great.We have no negative comments at all as everyone was so helpful and kind and well organised.Paul WhitmellBoys' Brigade Band Tour Organiser
The Boys' Brigade
27/10/2023
I took a group of 3rd year university students here for a two-night trip, and our experience couldn't have been better. Hamish and the rest of the team were so helpful in getting everything organised, and made sure everything went smoothly (including ensuring safe food for students with allergies, and providing a space for one student to do some work). All the staff members were friendly and helpful, and as a bonus the dinners were amazing! Would enthusiastically recommend the hostel to anyone.
Emma Gordon
18/10/2023
I love the location within walking distance to the castle but also to all the fun parts of the city centre. The hostel has all the things you need for a stay and is a great opportunity to meet new people
Jan
16/10/2023
Excellent location for visiting the Trossachs National Park. Great facilities, friendly, informative staff. Stirling, too, is a lovely town and well worth the visit. Welcoming lounge and kitchen. Good to have parking on site.
SYHAVibes
10/10/2023
Clean hostel with nice large kitchen and dining area
y.lime245
29/09/2023
This was my second visit to this hostel and can't wait to go back again. The staff are really friendly and helpful, the service they provide is first rate. Always finding time to help , treated me as a valued customer. The bedroom was really clean, good sized and easily accessible, with a bedside lamp for nightime reading. All the kit was uptodate.
Guest Review
29/09/2023
I was very pleasantly surprised to find after checking in that I was literally 5 minutes walking distance away from Stirling Castle!Great room, comfy bed, quiet, and I was lucky to have an amazing view from my room!!Thank you for a lovely stay!!
Katy Lou
26/09/2023
Very friendly and helpful staff at check in, love the new bedding.
Guest Review
18/09/2023
Perfect for a one night stop to attend literary event. Level paved motorcycle parking down the side of the building.
JVS
17/09/2023
Great place good value the only disappointment was the very limited drying room.
Guest Review
16/09/2023
The location is excellent, close to many historic buildings and sites.
Sarah L
16/09/2023
Very comfortable and pleasant stay.
Mike
14/09/2023
Brilliant location, felt like I was walking into a castle and it was the cheapest room around. Friendly staff as well.
Okay!
09/09/2023
Nicest hostel we've stayed in. Clean and friendly.
Guest Review
07/09/2023
Fab location in the heart of the city. We a family of 4 stayed for 5 nights to explore Stirling and the surrounding area. The hostel is a great looking building well placed for both the city and the wider area. Central but quite location.
Ross
05/09/2023
Great hostel in a lovely central location. Staff friendly and helpful.
CaroleF
02/09/2023
Outstanding, helpful staff! Nice facility in a great location!
Guest Review
01/09/2023
Beautiful location and friendly staff, Ella and Jackie.
Tea Cabrera
30/08/2023
The location of this hostel is great, though it is at the top or a hill (worth the walk)! The staff were polite and friendly and the hostel was very clean in all areas.
Lisa Williams
26/08/2023
Excellent location and friendly staff
Marc
25/08/2023
My bedroom was very comfortable -The check in person was really friendly and welcomingThe lounge sofas were cosy
That's fine
17/08/2023
Great stay with amazing facilities, everybody was friendly and inviting, I thoroughly enjoyed my visit.
James Dorran
17/08/2023
More that met our needs and expectations. Pleasant hostel with all the desired facilities. Would certainly recommend.
C Brown
14/08/2023
We had a fantastic stay at the Stirling Youth Hostel and after a week it really began to feel like home! It was in a lovely location (we enjoyed the escape room at the Old Jail next door - would recommend!) and the views from our room were amazing!The Kitchen is well stocked, large and clean with great big fridges. The shared rooms such as the dining room were also large and comfortable and didn't ever feel over crowded even though the hostel was full.
Sophie
03/08/2023
The location is superb, the building is incredibly spacious and very well-eqipped. The staff were friendly and helpful, I had a question to ask beforehand and I got my reply via email within 24 hours. Thank you for the experience
Guest Review
01/08/2023
Great location and great value for money.
Terry
30/07/2023
Very good location
Michele
24/07/2023
Friendly helpful check in staff. liked the key entry security. room had comfy twin beds which was a nice surprise as expected bunks. free tea and coffee in the kitchen was a bonus. HHaving a free food shelf to share with others or give away was an excellent idea .large well equipt kitchen and eating area
Amanda
Reasons to visit
Stirling's central location makes it the perfect base to explore Central Scotland, with excellent transport links to both Edinburgh and Glasgow.
The youth hostel sits in the heart of the town's historic quarter, a short walk from the Castle and Old Town Jail and close to the town centre with its shops, restaurants, bars and nightlife.
The town is a popular destination with visitors and there are a number of attractions within easy reach. The Wallace Monument and Bannockburn Visitor Centre are worth a visit to learn about Scottish history and from March to October Blair Drummond Safari Park is easily accessible by car - perfect for a fun family day out. 
Other attractions within easy reach by car include Castle Campbell, Doune Castle, Deanston Distillery and Visitor Centre, the Falkirk Wheel, The Kelpies and Loch Lomond & the Trossachs National Park.
Back to Top