Port Charlotte
About
About this youth hostel ....
Housed in a former distillery warehouse in the centre of the village, Port Charlotte Youth Hostel sits next to a safe sandy beach and boasts wonderful sea views. This spacious and friendly hostel offers a range of accommodation from comfortable private rooms to spacious shared dorms. None of the rooms are en-suite but there are ample shower and washroom facilities available.

WiFi is free for all guests and other facilities include: a large comfortable and cosy sitting room with stunning views of the Bay of Loch Indaal, a laundry, drying room, and secure cycle storage for up to 30 bikes. The hostels also has onsite parking for up to six cars and it is possible to park on the adjacent roadside. Basic provisions, confectionery and soft drinks along with pizza and ice-cream are available to purchase at reception.
'Wee Breakfast' and 'Heat & Eat Pizza available (Please remember to pre-book breakfast)
The hostel is also available for exclusive private rental.


Why stay?
Fantastic beachside location
Whisky lovers paradise!
Sunrise over the Paps of Jura
Friendly team with expert local knowledge
RSPB nature reserve on the doorstep


Please remember to book your ferry before you travel.


For more information on the hostel, accessibility and the local area please click here
For more information on the hostel, accessibility and the local area please click here 
Port Charlotte Youth Hostel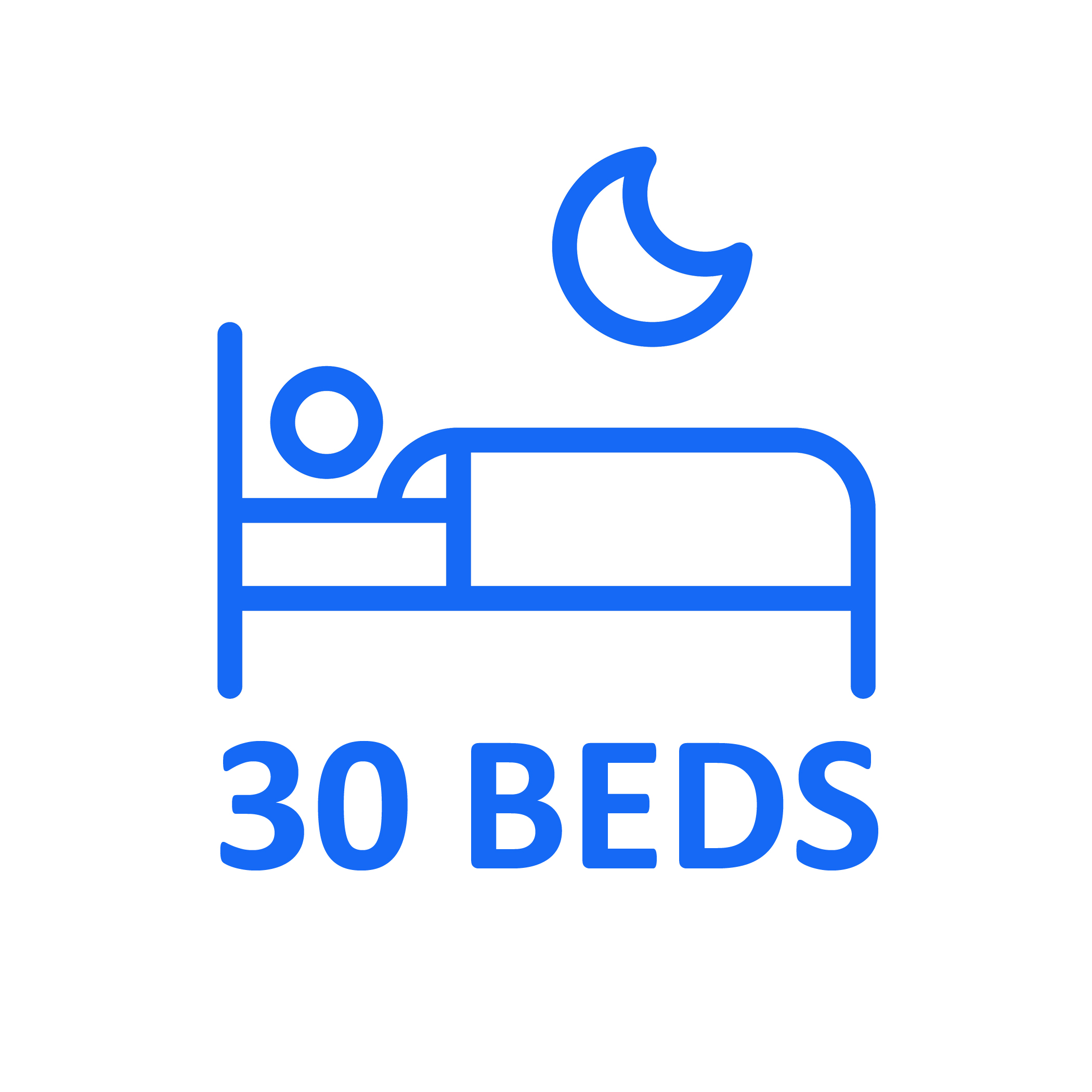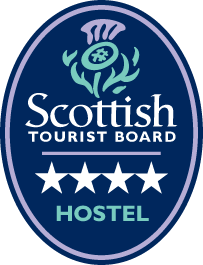 Facilities & Services
Season
March to September (RentaHostel available all year)
Reception Hours
08:00-10:00 and 17:00-22:00
Access Hours
Late arrivals and access outside opening hours available by prior arrangement. Due
Amenities
Free Parking (nearby or onsite)
Guest Reviews
02/10/2023
Karl and Lorna went above and beyond to make our stay in Port Charlotte a special one. Will 100% stay again.
Calum C
29/09/2023
A special place to stay, with the wardens Karl and Lorna so welcoming, kind and efficient, and they create a lovely atmosphere. A comfortable lounge with plenty of wide ranging reading material about Islay. All hostellers seemed happy and relaxed.
Guest Review
27/09/2023
Lorna and Karl are the among kindest, most attentive hosts I have stayed with. They work really hard keeping everything clean and in order and looking after the individual needs of guests. Such a freindly warm atmosphere they have created here. The nature centre downstairs is also amazing, with live animals to watch in tanks and a very knowledgeable ecologist to talk to.
Guest Review
22/09/2023
The best organised hostel I've ever visited (and I've been Hostelling for years). The showers were great (with places to hang towels without getting them wet), the bunkbeds didn't squeak, there was lots of information about the local area around the hostel, and the hostel staff were welcoming and friendly.
Ruth
21/09/2023
Once again, an extremely pleasant stay at Port Charlotte hostel. Such a warm welcome from Karl and Lorna who were always on hand to care for everyone's needs and requirements. The hostel is spotless, beds are comfortable and clean, sufficient bathroom and shower facilities for all, a well organised and spacious kitchen/dining area and a lovely big lounge to relax or socialise in. Excellent wi-fi speed too.
Guest Review
18/09/2023
We are a group with quite mixed physical abilities and this hostel is the best we've stayed in. Lovely social areas and lovely clean, pristine showers. Lorna & Karl were so helpful ahead of our stay and during. They were friendly, helpful, communicative and very obliging, nothing was too much trouble. We would stay again in a heartbeat
Oban & Lorne Strathspey & Reel Society
16/09/2023
excellent, staff, accommodation and location, undeniably great
Guest Review
16/09/2023
Beautiful location, great hostel - what's not to love. Lorna and Karl go above and beyond and they were very welcoming and helpful. Beds were comfy and showers were great. Kitchens have everything you need and the lounge was a good space to chill out in. It was a brilliant base for exploring the west side of Islay and we enjoyed Porthnahaven, Machir and Saligo Bays, Ardnave Point and the RSPB reserve. Have a look in the natural history centre below the hostel. It's worth a visit.
Guest Review
16/09/2023
Called Manager in the morning informing him that I would be late getting there as the ferry would not be in till 8pm. Very helpful I telling me where the hostel was and leaving the cycle store light on. Even informed me to expect a headwind . Really pleasant stop
Guest Review
16/09/2023
This was my first experience of staying in a hostel and as a single female I was slightly apprehensive. I was made to feel so welcome by the lovely couple who run the hostel that any reservations I had were soon forgotten. The place is spotlessly clean and in such a fantastic location, right on the beach and next door to the Port Charlotte Hotel.
Ruth
15/09/2023
Karl was a charming and thoughtful host and made us very welcome. Great source of information and a pleasure staying here. Definitely worth a visit
Guest Review
13/09/2023
We had a lovely stay at the youth hostel in port charlotte. Great atmosphere and lovely hosts
Camilla
10/09/2023
Great hostel to stay at, with very helpful hosts. Would recommend.
Ian Bruce
03/09/2023
One of the best hostels on the Islay. Lorna and Carl are wonderful, warm and kind and made us feel at home! We will forever cherish our stay at Port Charlotte Islay Youth Hostel and look forward to returning soon
Sarang Mandke
25/08/2023
A well run, friendly and comfortable hostel. The hosts are very helpful and go to great lengths to make guests feel at home. Highly recommended
Marc
24/08/2023
We had an amazing stay at Port Charlotte hostel. We were camping and during a storm our tent was damaged. We were able to get a booking at short notice and we're welcomed by Karl and Lorna who were very kind and sympathetic to our situation. The hostel was very clean and comfortable. It provided a sanctuary and a good night's sleep which we needed!
Jinty
24/08/2023
One of the nicest hostels I have stayed in (and I've stayed in a lot). Quiet, spotlessly clean and very well equipped. The hosts were delightful too and help to make our stay a memorable one.
David Sanders
22/08/2023
I spent two nights at the Port Charlotte Youth Hostel, and had a wonderful experience. The facilities are excellent and the owners were very lovely and welcoming. I fully intend on coming back in the future.
Mark Cushen
21/08/2023
The Port Charlotte Hostel is clean, well maintained, and the staff are friendly and welcoming.It is in a beautiful location with easy access to local amenities, attractions and public transport.
Ingrid's Dad
20/08/2023
Rescued by the hostel when we were camping and a storm was due. Lovely place and excellent hosts.
Emma
13/08/2023
The NICEST staff of any hostel I've stayed. The fACILITY IS CLEAN AND WELL ORGANIZED. THE STAFF IS WILLING AND READY TO HELP WITH ANY OF YOUR TRAVEL NEEEDS. FIRST RATE…THANK YOU.
MICHAEL GOMES
09/08/2023
Great location with sea view, very helpful and friendly staff, excellent resources (guidebooks etc) for consultation.
Catherine
09/08/2023
Excellent run hostel, with hosts who always make the stay welcoming and help with anything you ask of them.
Kris
08/08/2023
This was first time in youth hostel and thoroughly enjoyed every bit of my stay. Karl and Lorna are fantastic hosts and port charlotte is beautiful.
Jan
07/08/2023
Very helpful staff. Very clean. Will go above and beyond to make your stay as best as possible.
Guest Review
06/08/2023
Very welcoming hostel. Very clean and well managed. Lovely stay.
Jessica
06/08/2023
Excellent experience from start to finish, only 35 years after my last Youth Hostel stay !!
Guest Review
06/08/2023
Wonderful hostel in a fabulous location. Clean, warm & comfortable in every respect. Karl who looks after the place is a real gentleman, knowledgeable and eager to help in any way possible. I would happily have stayed longer had time allowed!
David Hill
29/07/2023
We are frequent visitors to Islay and always stay at the P C Hostel, where it's like home from home. Karl and Lorna keep the hostel super clean and tidy and make everyone feel very welcome. The location looking out to the Loch, couldn't be better. This is a great base to bike on the island; there are so many great bike rides to enjoy, and if you get wet, there is a great drying room to dry your gear. Definitely a 5 star hostel
Mary
27/07/2023
Excellent Hostel, mainly because of the absolutely wonderful staff.
Guest Review
Reasons to visit
With endless white sandy beaches, towering cliffs and an RSPB nature reserve, Port Charlotte is the perfect base for families, outdoor and wildlife enthusiasts to explore and discover Islay.
Finlaggan, three miles from Port Askaig, features the tumbledown ruins of houses and a chapel on an islet in a shallow loch marking what remains of the stronghold of the Lords of the Isles. The setting is beautiful and the history fascinating!
Islay is probably best known as the home of some of the world's best Scotch whisky. With nine active distilleries, the island is a pilgrimage for whisky lovers. Take time to explore them all, but don't forget to pace yourself!
Islay is known for its fine food with fresh seafood a popular choice for most visitors. Other attractions not to be missed include:
Museum of Island Life
Kildalton Cross
Kilnave Cross
The American Monument
Machir Beach
The Round Church
Outback Art Gallery
Islay Ales Microbrewery
Back to Top