Portree
About
About this youth hostel ....
Located in the heart of Portree, capital of the Isle of Skye, and one of Scotland's most popular destinations, Portree Youth Hostel sits in a natural harbour, surrounded by hills and offers a range of accommodation from small private en-suites to spacious shared dorms, some with magnificent sea views. All rooms have USB charging points and most have individual bed lights.

WiFi is free for all guests and other facilities include: a well-equipped self-catering kitchen, a small, cosy lounge with stunning views over the Sound of Rassay, a laundry and drying room. Basic provisions, confectionery and soft drinks are available to purchase at reception.
There is a large long-stay car park nearby which is free between the hours of 8pm - 8am. Outside these times charges apply, ranging from £1 for 2 hours to £4.50 for 12 hours.
Please note: Accommodation at this hostel is on 3 different levels and there is no lift.
'Wee Breakfast' available (Please remember to pre-book). 
The hostel is also available for exclusive private rental.


Why stay?
Fantastic seafront location with magnificent views
Friendly team with expert local knowledge
Excellent public transport links with many local attractions within easy reach
Wide range of shops, galleries and sightseeing boat trips nearby


For more information on the hostel, accessibility and the local area please click here
For more information on the hostel, accessibility and the local area please click here 
Portree Youth Hostel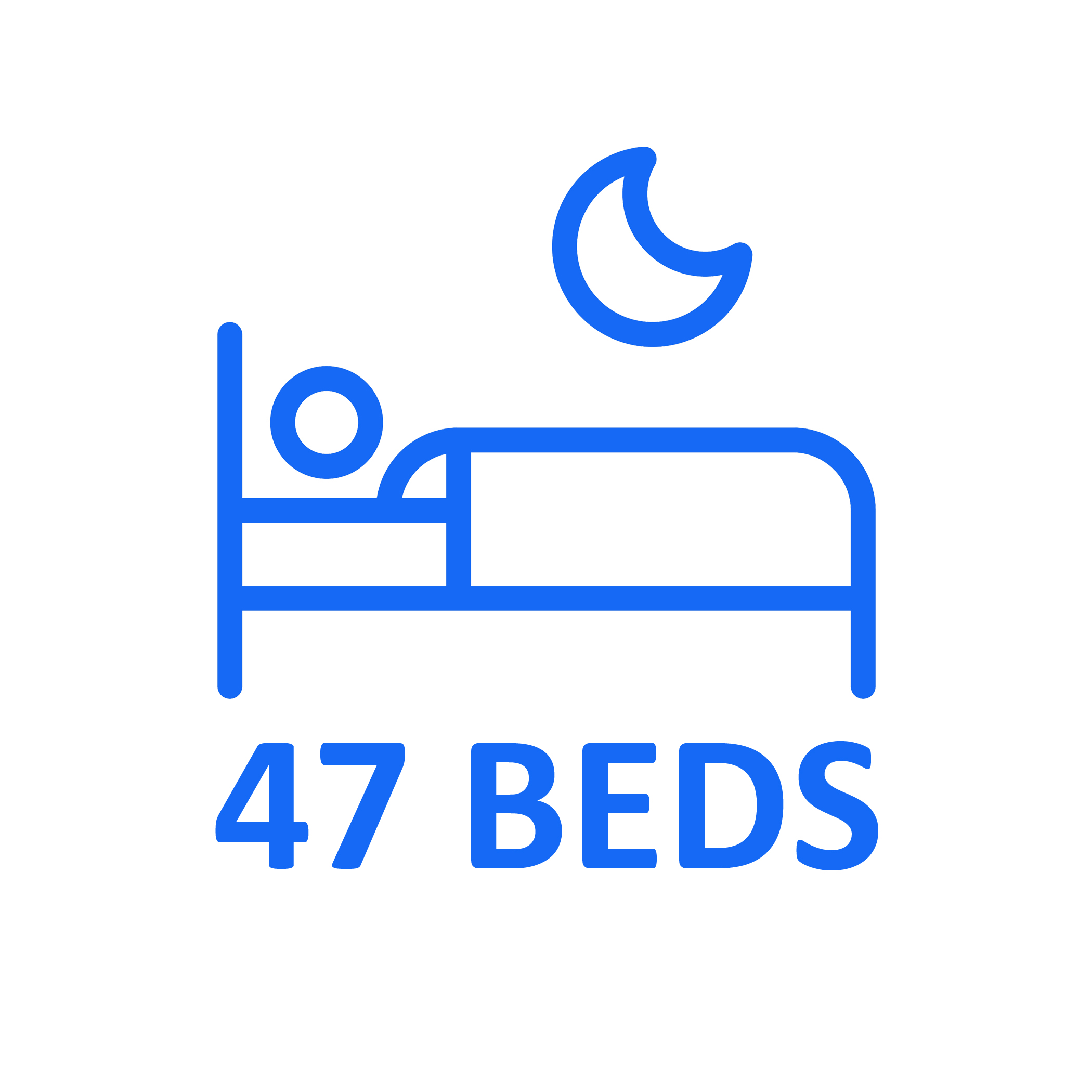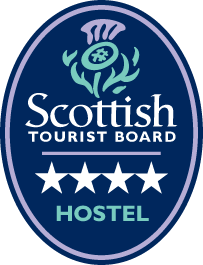 Facilities & Services
Reception Hours
07:30-10:00 and 15:00-22:30
Access Hours
Late arrivals and access outside opening hours available by prior arrangement
Amenities
Free Tea and Coffee in Guest Kitchen
Access with limited mobility
Parking - Charges Apply (nearby or onsite)
Guest Reviews
02/10/2023
Pleasant hostel, friendly and helpful staff, clean and well-organized kitchen
.
01/10/2023
After a long stressful day of travelling, we felt instantly welcomed by our host. Was a great stay in a beautiful part of the world.
Guest Review
22/09/2023
Great hostel and Ken was fabulous. Nothing was too much trouble.
Guest Review
20/09/2023
Lovely hostel in great location, right in the heart of Portree. Bed cosy and comfy. Would stay here again if in the area.
Sarah
20/09/2023
A warm welcome and very helpfull and friendly staff especiallly by Ken who allways had time to chat The kitchen can be busy at times The heating in room to hot Shower was good constant warm water unlike other hostels
Paul
11/09/2023
Good location, nice atmosphere, good kitchen facilities. Definitely would book it again.
Guest Review
08/09/2023
Wonderfully central location for shops, transportation, some parks/hikes and restaurants or grocery stores. Grand view of the harbour. Our room which was an eight bed female dorm was very well laid out.
Bernice Enns
06/09/2023
Nice location. Affordable price but really clean and comfortable. Very friendly hand helpful staff
Loc Nguyen
03/09/2023
Lovely hostel in a great location. Friendly staff and good facilities.
Kathryn
02/09/2023
Portree Youth Hostel was so welcoming. Ken and his team were there for our questions and needs. The facilities in the kitchen are great. There is a real atmosphere of peace from watching the view from the lounge window which is breath taking. The rooms were very clean and comfortable. We loved our holiday. Thank you Rich and Claire .
A brilliant stay
31/08/2023
It's a perfect place to stay in Portree !
Thomas DALLOT
22/08/2023
Definitely an excellent place to stay at!Believe it or not, everything was perfect and, if I had to single out one of the hostel's outstanding features, it would be the genuinely friendly atmosphere of the place.Indeed, this is never achieved by accident, so thanks a million to Portree Hostel's great team!!!
Laurent
11/08/2023
Excellent helpful check in experience. Great location.
David
10/08/2023
The location was amazing! The staff was so accommodating to our large group. Our rooms were simple, but comfortable. The Portree hostel had a definite family feel.
Hcoxie
08/08/2023
Wonderful location for exploring Skye. Very clean and comfortable.
Guest Review
05/08/2023
Friendly staff, always with a smole, good location with beautiful views and plenty of space for parking.
Mariola
27/07/2023
WE enjoyed pour stay in this incredible place. The hostel is really well holded.
Grezes
16/07/2023
This hostel couldn't be more perfectly located. At the end of a bay, the views across the shore are stunning. The hostel has a large and well equipped kitchen, with a lovely lounge facing the sea. The 8-bed dormitory I was in, was spacious and comfortable, with lots of space for storing luggage. The staff were very helpful and welcoming.
Marianne Heredge
09/07/2023
This hostel had the most amazingly clean kitchen - congrats to the staff who managed to encourage us all to keep it clean! We were charmed to receive clean towels during our week's visit (we were in a private room). Staff were friendly.
Guest Review
06/07/2023
Portree was my favourite hostel on the Isle of Skye. Portree is a great place to visit and it was really good to have a television in the room with an ensuite. Very luxurious indeed.
Guest Review
01/07/2023
A great place to stay as a first stop on Skye. There is a lot to do from Portree, and you can get your bearings and talk to other hostellers about what is good to do. We had a lovely private room which had an en suite and a TV! A fantastic sitting area with a view to die for.
Manny Pease
27/06/2023
Great location,so easy to find from the bus station, great staff & very friendly guests.
Colin Renshaw
24/06/2023
Great staff, very helpful with local information. It's a busy hostel and they run it really well. Had an en-suite double which was clean, comfortable and exceeded our expectations in terms of facilities. Great shower! Amazing location, wonderful views, a great place to stay.
Guest Review
17/06/2023
Great hostel with a view over the bay
Guest Review
11/06/2023
Loved it! The room had plenty of natural light and windows, enough space to circulate between beds, big lockers that fit a backpack and a marvelous bathroom (seriously, one of the best I've encountered in my travels). Even the shared bathroom had good size and was always clean.
Bruna Maria
08/06/2023
This was a great Hostel. Staff was knowledgeable and courteous; location was central to the town center, parking and our window looked out on the coast with a great view. The room had nice design elements— matching bedding, fun llighting/furniture, and was clean with nice amenities. This was by far the best water pressure we had our whole trip!
Jenn S.
07/06/2023
Great facility and great staff!
J
25/05/2023
Great location. Comfortable, friendly, clean
Chris
21/05/2023
Perfect from start to finish, clean, fresh, comfy, friendly, Perfect location, what else can you ask for x
Pauline
10/05/2023
Many thanks to the young ladies for letting us stow our bags safely when we arrived a few hours early; they were very friendly and accommodating. Hats off to their energetic hosting! Also we loved that there was a kettle with coffee & tea.
Guest Review
Reasons to visit
Home to twelve Munros, including the famous Black Cuillin range with the Inaccessible Pinnacle, Skye is the ultimate playground for the outdoor enthusiast. But there's another side to Skye which includes its world-class restaurants, art studios, castles and crofting museums which chart the tumultuous history of its people from clan battles to the Highland Clearances. Skye is captivating on so many levels.
From the Old Man of Storr to Kilt Rock with its spectacular waterfall cascading into the sea. Follow the dinosaur footprints at low tide on Staffin Beach or head to the Quiraing, an iconic landscape made famous by films such as King Arthur Legend of the Sword, Prometheus, The BFG and Game of Thrones. 
Nature lovers can go otter spotting in the harbour or take a boat trip to look out for the sea eagles, porpoises and seals that live off the coast. Travel to Waternish and take a boat trip to St Kilda, famous as the UK's only UNESCO world heritage site and home to nearly a million seabirds including the UK's largest colony of Atlantic Puffins.
Other attractions include:
The Aros Centre
The Fairy Glen
Apothecary's Tower
Neist Point
Dunvegan Castle
Dun Beag
Back to Top