Glasgow
About
About this youth hostel ....
Glasgow Youth Hostel offers four star VisitScotland accredited accommodation in a fabulous Victorian townhouse with views over Kelvingrove Park in Glasgow's lively West End. The hostel offers a great range of comfortable en-suite rooms and spacious shared dorms making it a perfect base for individuals, group and families to explore and enjoy Scotland's largest city without breaking the bank!

WiFi is free for all guests and other facilities include: a well-equipped self-catering kitchen, two comfortable lounges with free tea and coffee, TV room, games room, laundry, secure bike storage and a luggage store for guests arriving early and wanting to explore the city. The hostel is also within easy reach of many popular attractions including the award-winning Kelvingrove Art Gallery & Museum, The Botanic Gardens, OVO Hydro and SEC, as well as numerous cafes, restaurants and bars.

Reception is open 24 hours a day. There are no car parking spaces at the hostel, but limited on-street Pay & Display spaces can be found in the surrounding area.
Glasgow is a dog-friendly hostel. If you would like to book yourself and your dog into the hostel, please phone the hostel direct on +44 (0) 141 332 3004  to check availability. There is a small charge of £5 per night for your dog when staying in our hostels.
'Wee Breakfast' available (please remember to pre-book).

The hostel is also available for exclusive private rental.


Why stay?
West End location with views over Kelvingrove Park
Friendly team with expert local knowledge
Dog Friendly
Good public transport links
Licensed, serving local beers and wine

For more information on the hostel, accessibility and the local area please click here 
Glasgow Youth Hostel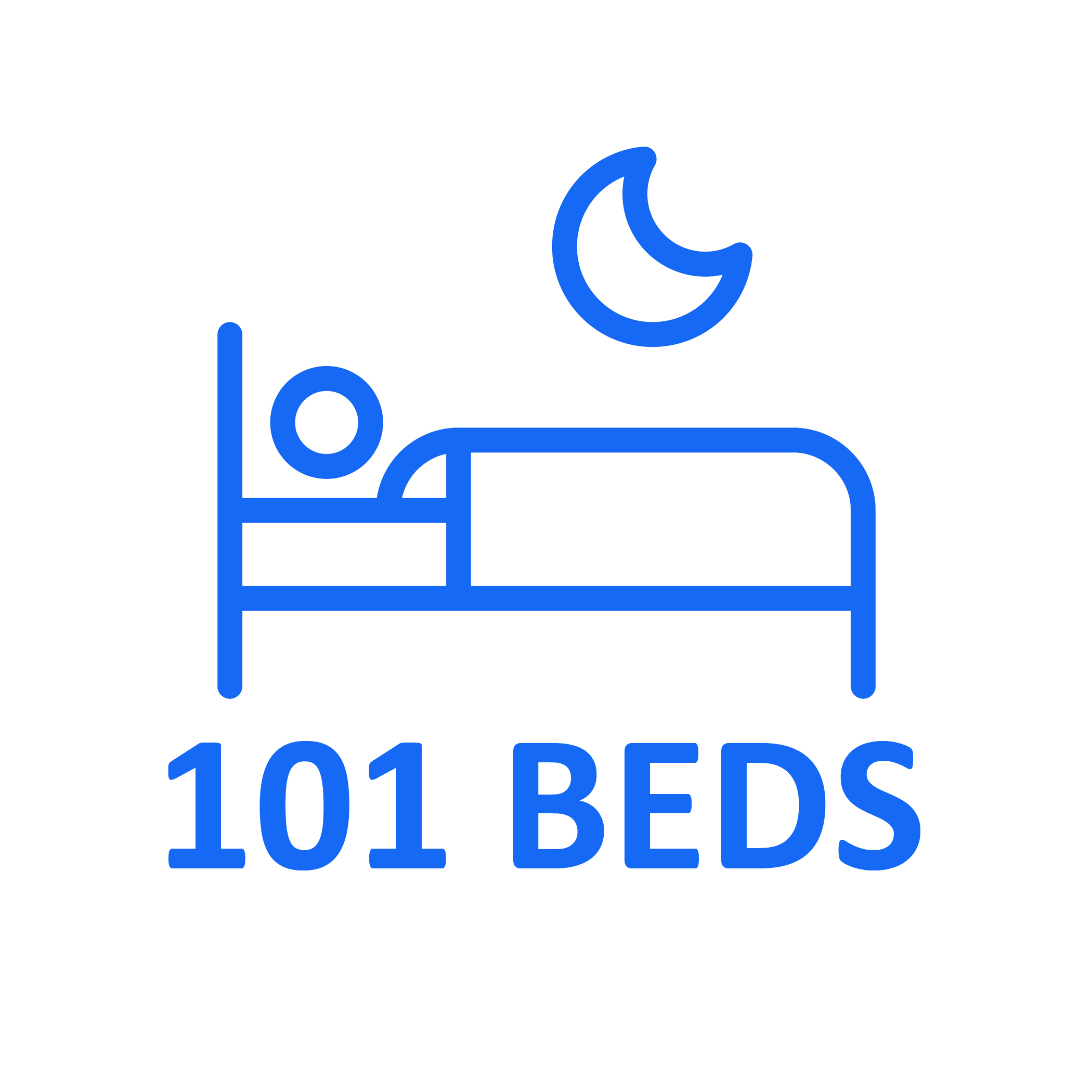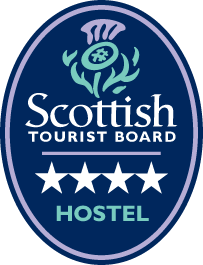 Facilities & Services
Access Hours
You are welcome to use the hostel facilities if arriving early or departing late
Amenities
Access with limited mobility
Conference/Meeting Facilities
Guest Reviews
02/12/2023
Lovely peaceful stay in a magnificent building with a great view over the city.
Louise Frith
01/12/2023
Staff were all very nice and helpful!
Guest Review
30/11/2023
As always, excellent venue, exceptional staff and superb value.
Homesick Weegie
26/11/2023
I love staying at Glasgow YHA... the hostel is warm and friendly. The location is fabulous and the view as well as the walk through Kelvingrove Park are stunning!Su
Guest Review
23/11/2023
I have stayed at Glasgow a few times in the last 2 years and each time I come there is improvements since last time. The cleaning standard was very high. The room was very clean and all the staff I talked to were lovely and helpful. I look forward to next time I stay
Stew
19/11/2023
Staff were super knowledgable and friendly, the building itself is amazing and views of Glasgow from it are really impressive. Ill be back!
Guest Review
16/11/2023
I honestly don't know why more people don't join the SYHA - especially for a short city break. They are excellent value and don't break the bank. I wonder if not enough people realise that they are not all about ramblers and hillwalkers?
Guest Review
15/11/2023
The hostel is a great choise if you are looking after a budget vacation opportunity. Than you again for your Post Service.
Christine
13/11/2023
Good facilities, loved the guitars in the Games room, Easy to check-in and out & staff were nice.Free tea & coffee was a bonus.Would defo reccomend, and have reccomended to my friends.
Elliott-Jae
10/11/2023
Great location and fantastic old building that has been done up nicely and modernised over the years I stayed here. Friendly helpful staff. Various Lounges and a good selection of drinks available at the reception. I will visit again.
Regina
07/11/2023
A beautiful hostel in a glorious location. Great welcome and solid comfortable rooms which are very clean. We know Glasgow very well, but fur anyone coming to the city for the first time, this would be the perfect place to land
Happy to be publishrd
26/10/2023
Fantastic stay. Friendly staff, great location, excellent facilities. Breakfast great.
SJ
24/10/2023
Wonderful stay with lovely staff. Beautiful period property.
David
23/10/2023
I really enjoyed my stay at the Glasgow Youth Hostel! I found the facilities to be clean and comfortable. I would definitely stay here again
JM
23/10/2023
Stayed in this Hostel many times and never been disappointed. Beautiful building and if you get a room in the front , amazing views over the city. Weather was excellent during stay so made use of Kelvingrove Park directly opposite the Hostel, beautiful Autumn colours .FELT as it you are in the country but within walking distance of Byers Road and the City.Highly recommended!
Bill.
13/10/2023
Superb. Lovely staff, the hostel offers all one needs and all in the most beautiful setting of Glasgow.Brilliant manager who truly cares about the building and it's history, which reflects in the overall experience. Thank you Glasgow
Anastasia
08/10/2023
I had a good stay and willing hands to help me take my case up and down stairs.
Guest Review
03/10/2023
I've stayed at this hostel a few times and it's like a home away from home, the staff are the best people you meet, the beds are comfy, the facilities are all clean and well maintained, everything is well set up and the vibes are incredible! 10/10 recommend to any person looking for travel accommodation.
Emma. M
30/09/2023
Verfy friendly and helpful staff. We could store our bike-boxes for the flight back in the bike-shed an we got support and suggestions for activities in Glasgow. Beautiful House located at the Kelvin park.
Frank (Berlin)
29/09/2023
The improvements that have been made within the last few month are obvious and very much appreciated. Very friendly staff. Very beautiful TV room. Great building.
Birgit
28/09/2023
It was fabulous so spacious clean and super helpful friendly staff
Guest Review
25/09/2023
Best Address to log in with beautiful view, plenty of rooms for solitude, very friendly staff!
Guest Review
18/09/2023
Lovely hostel with so much character. Really enjoyed staying here
Guest Review
17/09/2023
The location itself is pretty special, being at the top of Kelvin Grove Park - the building is beautiful, clean and very chill. Staff were amazing - could not do enough for me and it was most welcome after getting off a long haul flight from Canada. Highly recommended!
Ohmss
14/09/2023
Absolutely brilliant stay at Glasgow Youth Hostel. Quick and efficient check in, clean and bright room with all other facilities in excellent order.
GWH
13/09/2023
Really liked this hostel. It's big and spacious with lots of facilities yet has a certain vintage vibe to it. Great location next to kelvingrove park!
Erme
12/09/2023
Very friendly hostel set in a charming and quite posh old building and located in a very posh and lush neighborhood (it overlooks Kelvingrove Park). The dorm rooms are cosy and fitted with private shower and toilet.
Morgane S.
11/09/2023
This hostel occupies an immense and stately Georgian mansion. The common rooms are grand, and our double bedroom was comfortable and spacious, with wonderful views over Kelvingrove Park. The area is quiet. The staff is friendly. There's a lovely walk to Kelvingrove and Hunterian Museums, and great restaurants 10-15 minutes away on Sauchiehall and Argyll Streets.
Papapdubs
11/09/2023
I loved my stay - the location was gorgeous and the facilities were brilliant! The building was also lovely, and the view from the top floor rooms! Had a great time, already planning my next trip.
Guest Review
08/09/2023
Lovely place, huge living/tv/rooms, very grand with high ceilings and sweeping staircases. Rooms comfortable with bunk beds, everything clean. Right opposite a huge beautiful park with a river running through it. Friendly staff
Cath
Reasons to visit
Glasgow Youth Hostel is a 20 minute walk from the famous Ashton Lane with its unique collection of pubs and restaurants, and only a 30 minute walk from the city centre.
Buchanan Street ('The Style Mile'), with Princes Square and a host of top shopping opportunities is only a 30 minute walk away and Merchant Square, with its indoor craft fair and diverse range of cafes, pubs and restaurants, is well worth a visit.
For those with an interest in culture, Glasgow has a host of attractions. These include the nearby Kelvingrove Art Gallery and Museum, Riverside Museum, Botanic Gardens, Gallery of Modern Art and Glasgow Science Centre. Many of these have free admission making them ideal for families.
Glasgow could never be described as shy and retiring. Embracing the concept of street art, Glasgow has launched a city centre mural trail. These epic pieces of art bring new life to the city's brickwork, brightening up local areas and giving local artists the chance to showcase their work. 
With a number of great music events taking place throughout the year, Glasgow's SEC, Armadillo and Hydro Arena are all within 30 minutes' walking distance via Finnieston with its artisan pubs and eateries. 
Other attractions worth exploring include:
The People's Palace
Glasgow School of Art
Glasgow Cathedral
Riverside Distillery
The Lighthouse (for rooftop views of Glasgow)

Back to Top